Resource Lists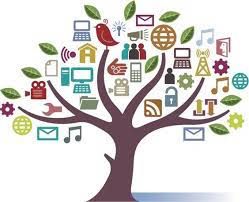 Children/Youth Needs
Anchorage
Anchorage Activity Ideas for CASA and Youth
Passes available for CASA volunteers to take assigned child outings
Museum Passes
Alaska Zoo passes 
H2Oasis passes 
Teddy Bears and Quilts for CASA Children We have teddy bears and quilts that you can bring to your CASA child. The bears are handcrafted by Joan Brewer, and the quilts were crafted by Karen in Cordova.
Ideas generated from your peers
Imaginarium
Airport
Lake Hood
McDonald's
Hockey
Go for a walk
Neon golf
Ice skating
Botanical gardens
Title Wave bookstore (ask about the Friends of Alaska CASA account)
Library
Fairbanks
CASA of Southeast Alaska
Valley
Other Resources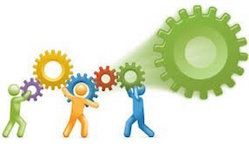 FFCA is an important mission partner for Alaska CASA. The youth and alumni members of FFCA provide training to CASA volunteers at the biennial statewide CASA conference, as well as through continuing education sessions hosted by local programs. FFCA members also frequently speak to new volunteers during their core training course, and the organization develops materials for use by child advocates. These efforts inform and improve the advocacy efforts CASA volunteers deliver to foster youth statewide. FFCA also has a laptop program for youth. FFCA is a nonprofit organization whose mission is to improve the foster care system and empower foster youth. Learn more by visiting their website.

Friends of Alaska's Children in Care (FACC) has limited funding available to meet the needs of children in state custody when no other funding is available. In order to qualify, the funding must not be available through OCS, foster care payments, or other readily available community resources. FACC reserves the right to reject funding requests. In order to apply for a Mini Grant please complete the form below. Receipts are required for reimbursement. Check out www.friendsofalaskascc.org for more opportunities for you and the youth serve.
Alaska Center for Families provides support and training to Alaska's resource families – foster, adoptive, relative caretakers and guardianship families. We seek to work in collaboration with the State of Alaska Office of Children's Services, Tribes, and others involved in the foster care and adoptive systems. We welcome all prospective parents regardless of race, age, sex, marital status, religious beliefs, physical disability, gender identity, or sexual orientation.

Alaska Children's Trust (ACT) was established in 1988 with the goal of preventing child abuse and neglect throughout the state. It is our mission to ensure all Alaskan children grow up in a family and community that provides them with all the tools and resources necessary to make their dreams come true.
Mission: To improve the status of children in Alaska by generating funds and committing resources to eliminate child abuse and neglect.
Values: Family focus; Effective solutions; Leveraging resources; Convene for solutions;Grassroots efforts

Children learn more during the first three years than any other time in their life. If you have questions about your CASA child's development, PIC is there to help. PIC provide services to children with special needs. PIC's mission is to provide early intervention services for infants and toddlers with special needs. PIC's goal is to provide supports and resources to assist parents and caregivers enhance their child's development.

Have a youth aging out of the system? This guide covers essential topics like housing assistance, financial literacy, and career development.
Alaska Office of Children's Services
OCS Independent Livin Program (ILP)
Independent Living Funds are available through the Office of Children's Services for youth in custody and those who were in custody on or after their 16th birthday but have not yet turned 21, who need support as they prepare for the transition from foster care to self-sufficiency. Independent Living Funds can be used to help youth gain the skills, experience, and materials they will need to become self-sufficient adults.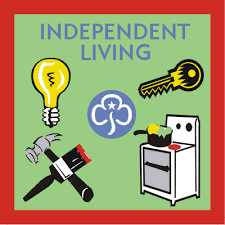 ICWA