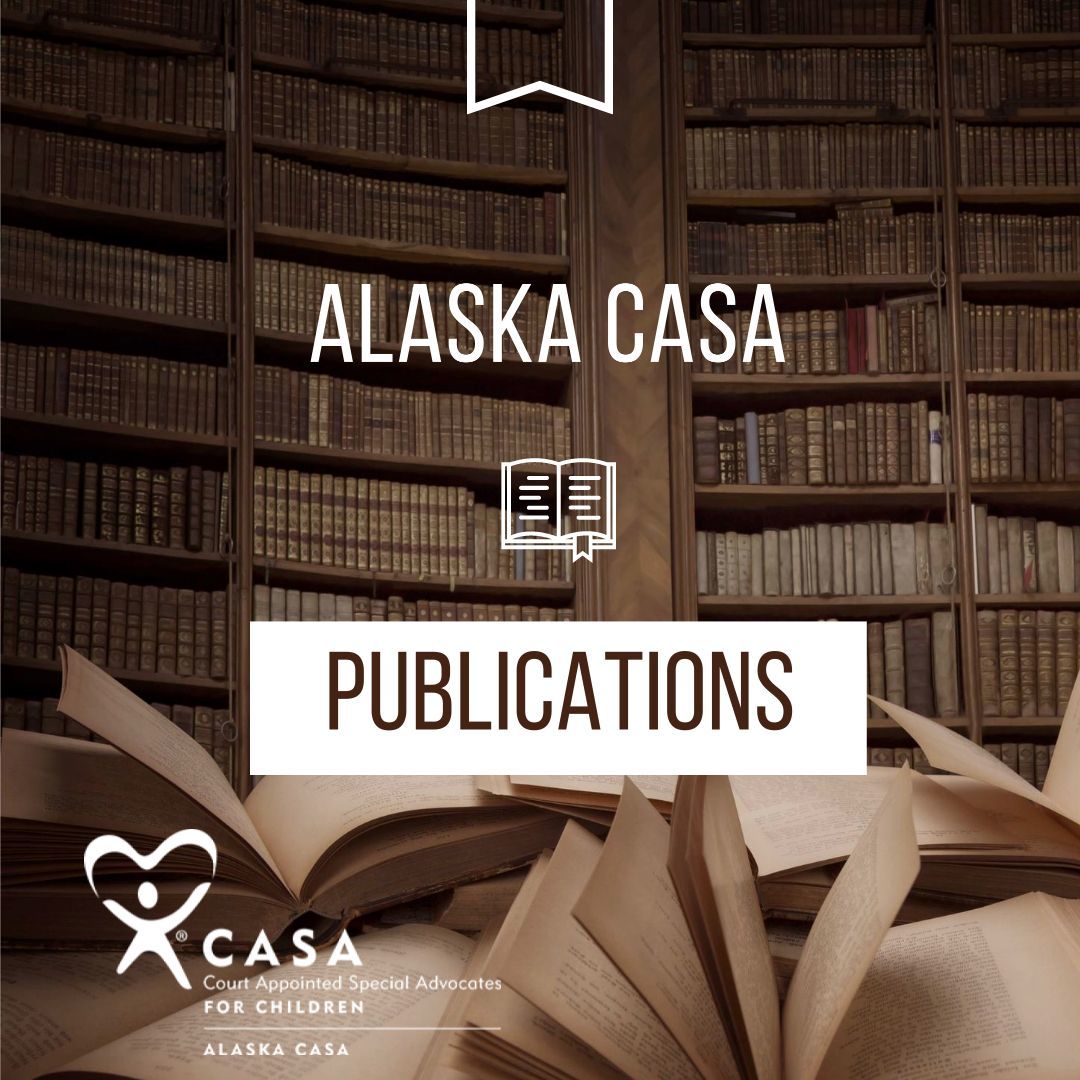 We have some exciting news to share with you. Thanks to our grant coordinator, Rebecca Griffin, along with Heidi Brocious and Kathi R. Trawver, researchers at the University of Alaska Anchorage School of Social Work,  Alaska CASA has been featured in 2 different publications!
Utilizing a grant awarded to Alaska CASA by the Office of Victims of Crime, Heidi, Kathi, and Rebecca researched ways we could grow our programs across the state. From this research, they wrote a report for the Alaska CASA program summarizing the results, outlining program modifications that might help us grow our current programs, and provide a framework for expansion.  We look forward to sharing these modifications as we develop a workgroup to help us develop a roadmap for putting these modifications into place. 
The other publication was a journal article that was just featured in the June edition of the Juvenile and Family Court Journal! Supporting and Expanding Statewide CASA Programs discusses ways CASA programs can increase the number of volunteers they can recruit and retain so more youth in care can be served. Through focus groups and interviews, they collected and analyzed qualitative data on the essential tasks of CASA volunteers, while also soliciting ideas regarding program expansion.
Approximately 1,900 children experience abuse or neglect each day. CASA volunteers are an essential part of helping these children by speaking up for them and empowering our community to volunteer as advocates for them in the child welfare system. We are grateful for the time and effort that Rebecca and the University of Alaska Anchorage's School of Social Work have put in to helping us expand our efforts. 
If you or someone you know is interested in learning more about advocating for Alaska's youth in foster care by becoming a CASA volunteer, please email alaskacasa@alaska.gov or call us at (907) 269-3513. Together, we can help change a child's story.