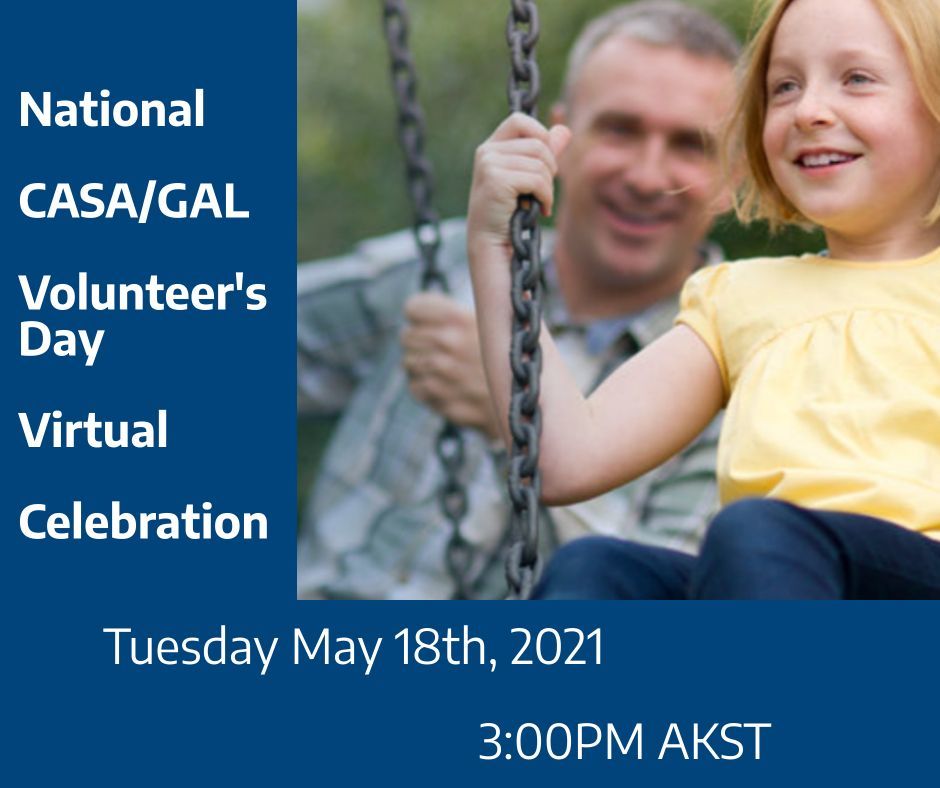 To acknowledge the commitment, time, and compassion of CASA/GAL volunteers, the National CASA/GAL Association for Children is partnering with FosterStrong to host the first-ever, CASA/GAL Volunteer's Day on Tuesday, May 18. FosterStrong is a nonprofit organization comprised solely of alumni of the foster care system, who are dedicated to changing the negative narrative surrounding foster care through authentically sharing their own stories of moving from trauma to triumph and helping young people to embrace their inner strength and resilience. FosterStrong understands the critical importance a CASA/GAL volunteer can play in the lives of young people. CASA/GAL Volunteer's Day provides an opportunity to honor and thank the volunteers who work hard to ensure children and youth in the foster care system have their voices heard every day.
To recognize the dedication and resilience of CASA/GAL volunteers, National CASA/GAL and FosterStrong are working with members of Congress to recognize CASA/GAL Volunteer's Day on the morning of May 18, followed by a culminating virtual celebration for all CASA/GAL volunteers at 3:00PM AKST.
You can register for the virtual celebration HERE.
If you know and would like to recognize a dedicated an Alaska CASA volunteer or guardian ad litem (GAL) volunteer in your community, please tag them on social media on May 18, using the hashtags:
#CASAGALVolunteersDay
#FosterStrong
#ChangeAChildsStory