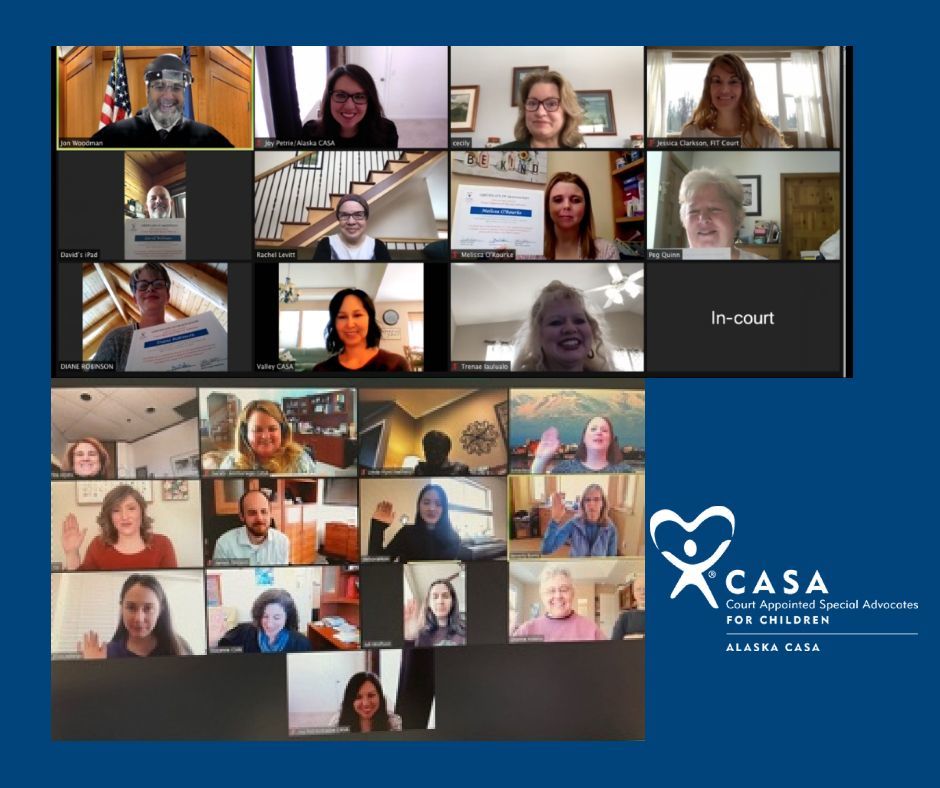 After a very successful, first-ever virtual preservice training for new CASA volunteers in Fall 2020,  Anchorage CASA, CASA of Southeast Alaska, and Valley CASA worked together and held another training in February and March of this year. Please join us in welcoming 7 new volunteers in Anchorage and 4 in the Mat-Su Valley. All 11 new volunteers were sworn in virtually. Congratulations!
We are so thankful for the ability to hold these virtual trainings which help us continue our mission in speaking up for children who've been abused or neglected by empowering our community to volunteer as advocates in the child welfare system. We look forward to having all 11 new volunteers assigned to cases very soon. 
If you or someone you know is interested in becoming an Alaska CASA volunteer or learning more about our programs, please don't hesitate to send an email to AlaskaCASA@alaska.gov or give us a call at 907-269-3513. Together, we can help change a child's story.