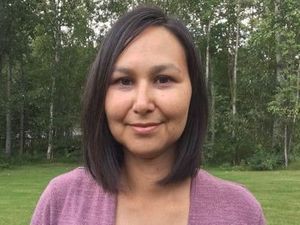 Jaclyn Cabales
Valley CASA Program Coordinator
Jaclyn Cabales was born and raised in Bethel, Alaska, and moved to the Mat-Su Valley in 2014. She is excited to connect youth with CASA volunteers who are looking to advocate for the best interest of their appointed minors.
For the past decade, Jaclyn has worked for Student Services at the post-secondary level - meeting with collegiate students to assess their needs and help organize a plan for success. This passion for helping people is the driving force behind her career transition into the CASA program.
Jaclyn is a graduate of the University of Alaska Fairbanks with a Bachelor's degree in Rural Development. Jaclyn is in her element while spending time with her husband and two children hiking, off-roading, fishing, and kayaking.