Welcome to CASA of Southeast Alaska
CASA of Southeast Alaska is under the umbrella of the Alaska CASA program. Our program first started as Juneau CASA in 1999. Today we are expanding throughout Southeast and currently serve children and youth in Juneau and Ketchikan. 
Southeast CASA office is located at: 
150 3rd Street, Suite 120
Juneau, AK 99811
Mailing Address:
P.O. Box 110225
Juneau, AK 99811-0225
(907) 465-4679
SoutheastCASA@alaska.gov
You Can Make a Difference in the Life of a Child!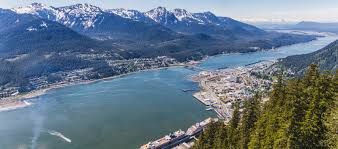 Every year, hundreds of children in Alaska are removed from their homes because of evidence of abuse and neglect. They are uprooted from the only family they've known, taken out of schools and away from friends. In short, their worlds are turned upside down. Going through the child welfare system is a scary process and no child should do it alone.

CASA volunteers are people like you. They're teachers, business people, retirees, stay-at-home moms, grandparents, college students; extraordinary people who want to make certain the voices of abused and neglected children are heard.

If you would like to be part of the solution to child abuse and neglect by becoming a CASA volunteer, this section is for you.  In it you will find the various steps involved with becoming a trained child advocate as well as the necessary requirements.
 
Request an information packet by clicking on the Contact Southeast CASA button and filling out the online form. Or, to learn more and/or download an application, please visit our Volunteer page.