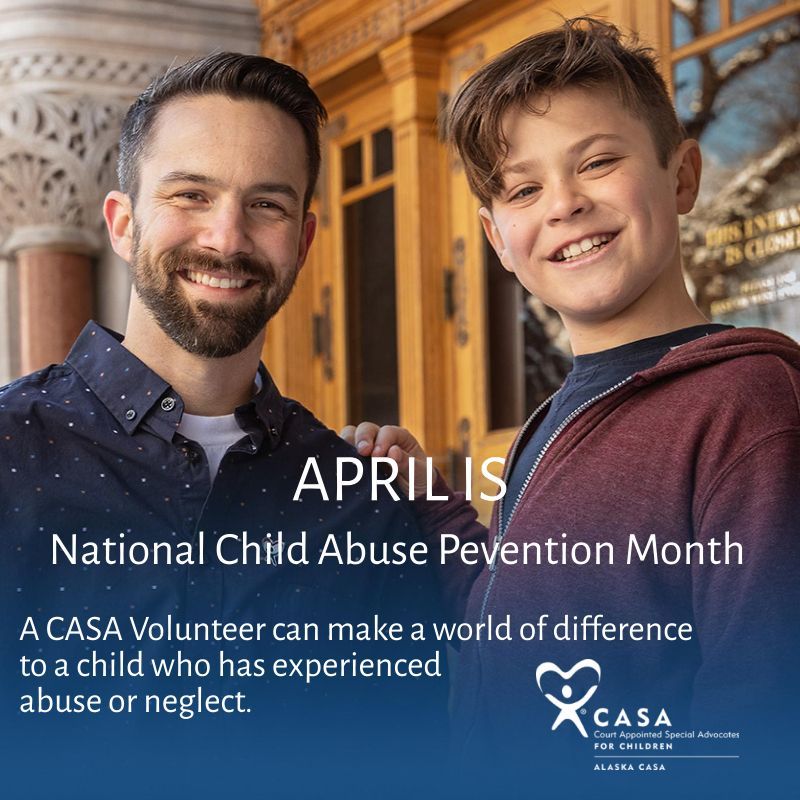 April is National Child Abuse Prevention Month. Close to 424,000 children experience abuse or neglect each year in the United States. Many of these children end up in the foster care system. 
Since the onset of the COVID-19 pandemic, families have been under more financial and emotional stress, which historically, can fuel a rise in cases of child abuse and neglect. At the same time, children are not in the public eye at schools or daycare, the doctor's office or other locations where caring individuals may be able to spot signs of possible abuse and neglect.
During National Child Abuse Prevention Month,  Alaska CASA reminds everyone to keep children and what they are going through at the forefront of your minds during these challenging times. Our volunteers have remained committed to providing best-interest advocacy for children who have experienced abuse or neglect. Having a caring, consistent adult, like a CASA volunteer, can make all the difference. This is especially true after a year of isolation and challenges presented by COVID-19. So many things changed, but one thing that has never changed is our commitment to being there for these children.
There are over 3,000 children in state and tribal custody right here in Alaska.  Many of these children could use the focus and consistency of a CASA volunteer. We encourage anyone who is interested in becoming a CASA volunteer or learning more about our program to contact us to get all of your questions answered.