Welcome to Anchorage CASA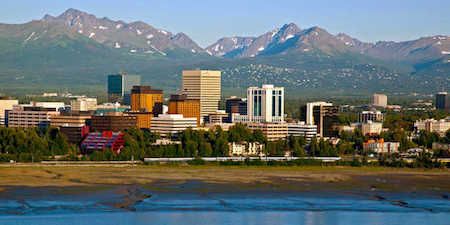 The Anchorage CASA program is the largest CASA program under the umbrella of Alaska CASA which is part of the Office of Public Advocacy (OPA). Our offices are located at: 
900 West Fifth Avenue, Suite 525
Anchorage, AK 99501
Phone: (907) 269-3510
Fax: (907) 269-3535
AnchorageCASA@alaska.gov
Monday-Friday
9:00 AM - 5:00 PM
Or by appointment
Join Us!
Are you looking for a powerful and rewarding volunteer experience?
Do you care about the success and well-being of our community's children?
Are you driven to make a difference in a child's life?
If you answered "yes" to any of these questions, consider how you might put that "yes" into action by becoming a CASA volunteer!

There are over 1,000 children in foster care in our community. Anchorage CASA is currently able to serve only about 200 of those children through its network of volunteers. We are looking for more high-caliber individuals to add to our outstanding team.

If you would like to be part of the solution to child abuse and neglect by becoming a CASA volunteer, this section is for you. In it you will find the various steps involved with becoming a trained child advocate as well as the necessary requirements. Contact us to request information, or learn more about how to volunteer on our Volunteer page.